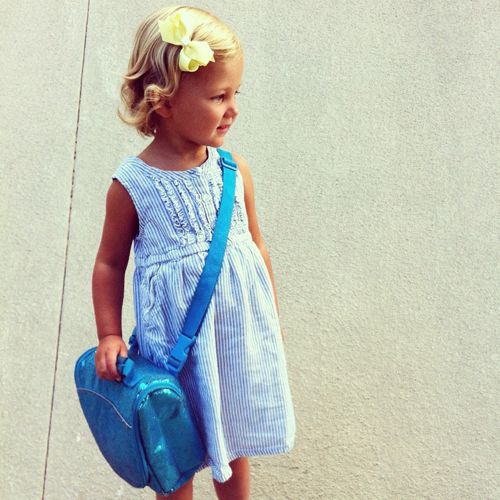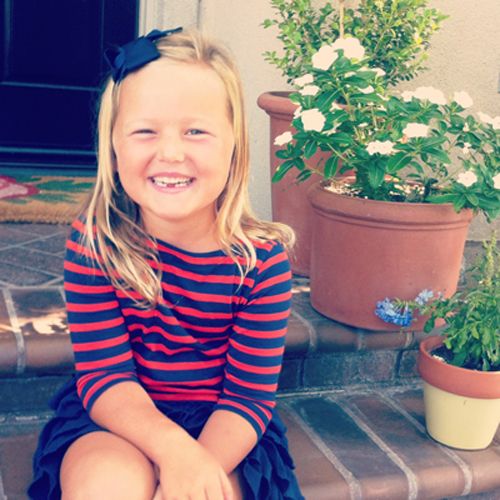 My 3 girls on their first day of school.
Preschool for Lily, Kindergarten for Gwen and 3rd Grade for Elle.
All 3 of them are loving their teachers and are happy. That's all you really want as a mom....your kids to be happy.
Elle wanted me to walk her to class and would have let me sit right at her desk with her for the day if her teacher allowed it. She's always been like that. A total mama's girl.
Gwen on the other hand let me come the first day for a parent meeting but on the second day when most of the moms walked their kids into the classroom, Gwen said, "mom. you can just pull up and drop me off. I'm good". I told her I wanted to walk in with her and she again gave me a sympathetic look and said, "really mama, just drop me off." She was beyond ready for this day and is so excited to FINALLY be in Kindergarten.
My Lily-pie was super excited too. I think her favorite part is having her own lunchbox. She feels so grown-up. She was happy when I left her and she said, "mama come back?" I said, "yes, mama will always come back." She went straight for the legos and waved good-bye. then when I came to pick her up she was standing right next to her teacher. I called her name and she started to look around for me. The minute we made eye contact she started to cry and ran to me. It was my first time leaving her in a school setting and I think she was just a little worried. The minute she got in my arms she said, "mama came back!"