Directly after the 6:30 am shotgun start: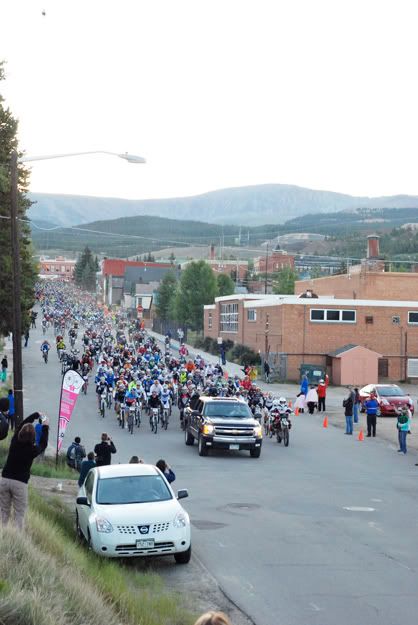 I had Team McGee T-shirts made for all of us (thank you, Stacey!):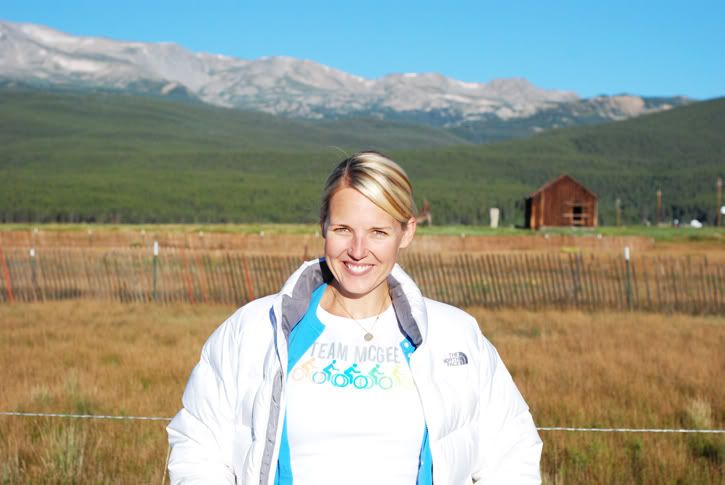 My sister-in-law Linda and Elle waiting for Rob and Jon at crewing station #1:
Jon had a bag for each crewing station labeled for me to throw to him and ready to go. Here was bag #1: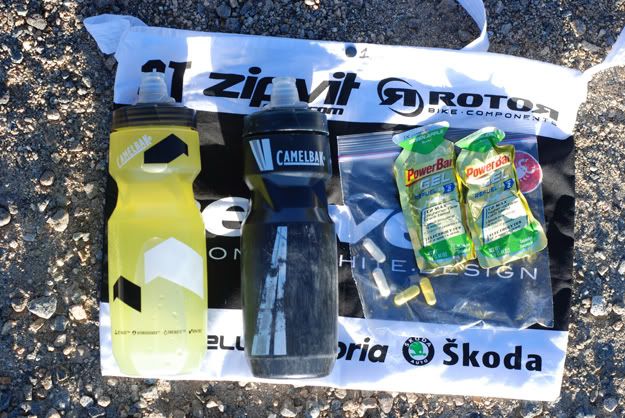 Next year I am taking binoculars. I was always stressed that I would miss him...they are going so fast!
I love this shot below of the two brothers side by side: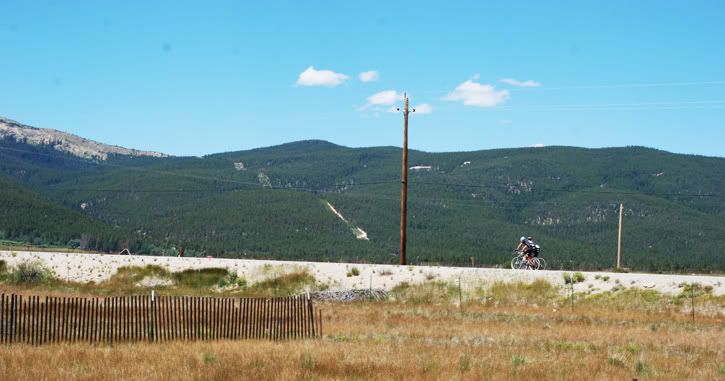 Coming in to the crewing station at mile 60: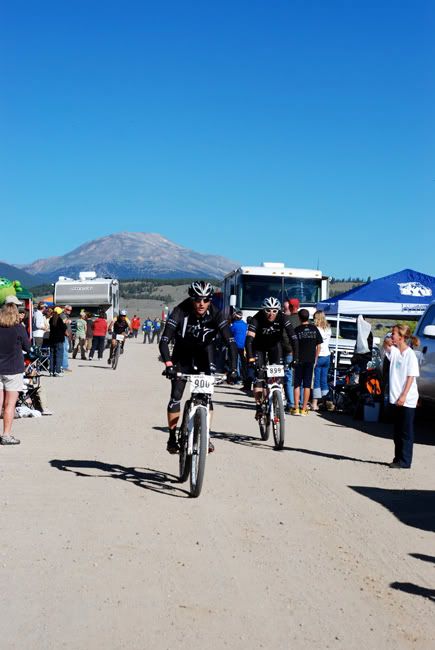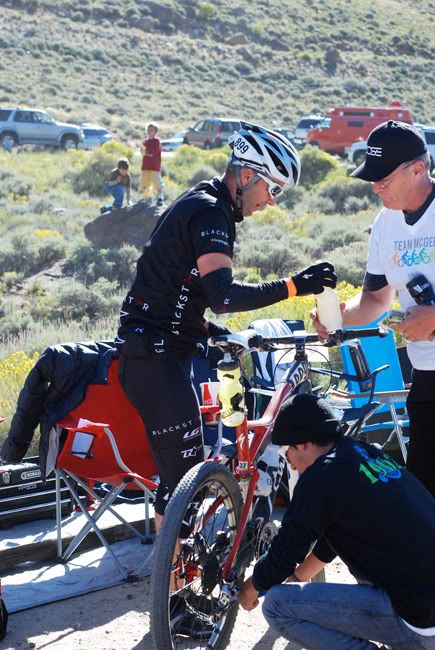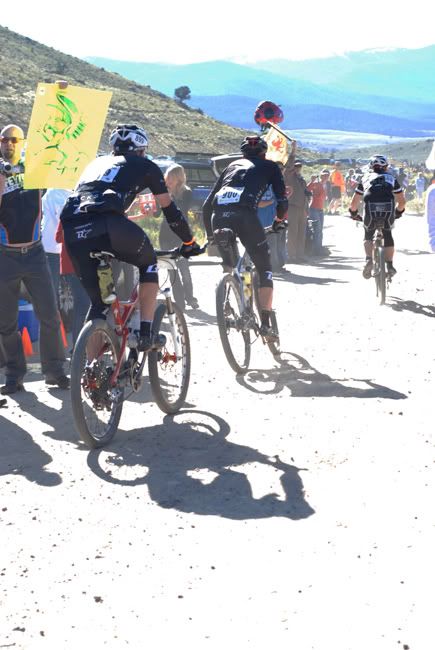 Grandpa McGee. I love him. He drove Rob and Jon all over the country when they were growing up and racing BMX bikes.
McGee girl cousins: Kandis and Elle
The last stretch. The sign in top corner is the finish-line banner. I was really stressed out here!
Leadville Race director Ken Chloubler congratulating Jon and telling him that he had made it in under 9 hours!
Elle ran to give her daddy a big kiss: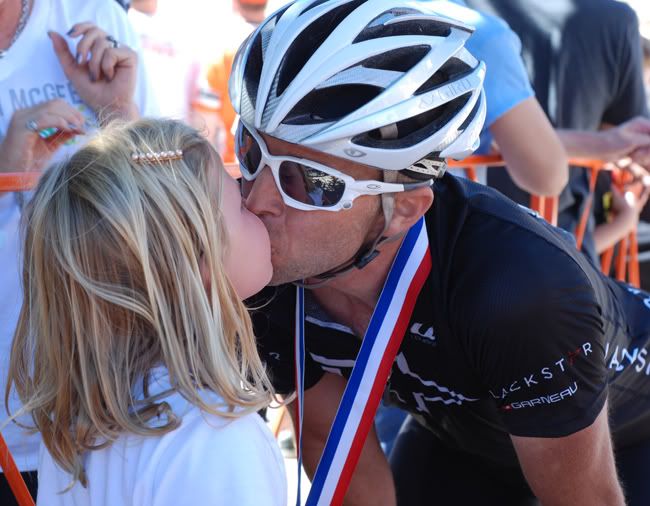 I sure love this guy.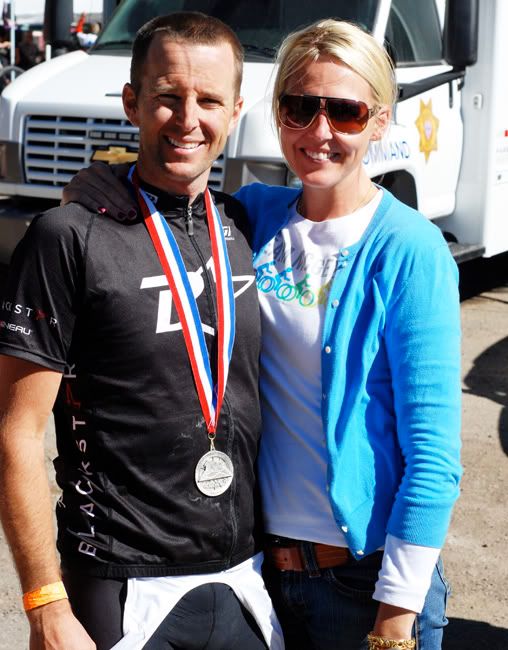 Right after the results ceremony the next morning. Rob and Jon with their much deserved Under 9 Hour buckles!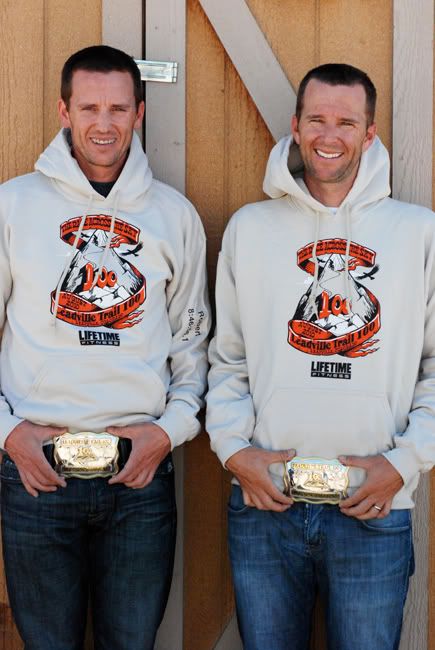 This sign says it all: