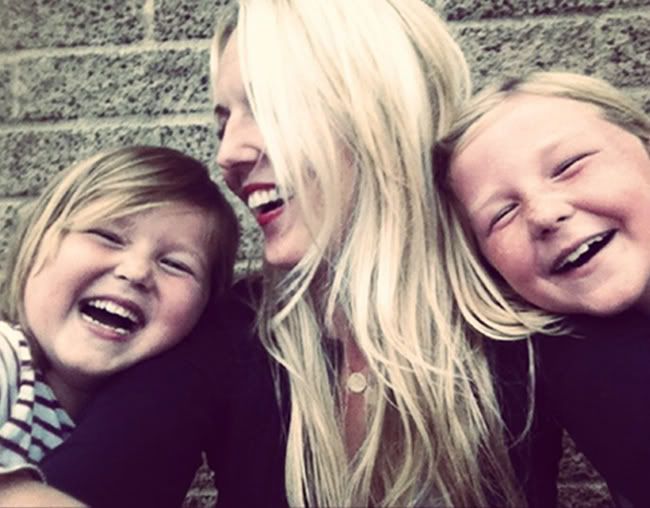 I love this picture - grainy and all.
It was a candid moment from my iPhone. We were trying to take a picture of all of us...(lily included) and then Gwennie said something funny and we all lost it. Lily ducked out of the picture but she was right there with us.
I love my girls so much.