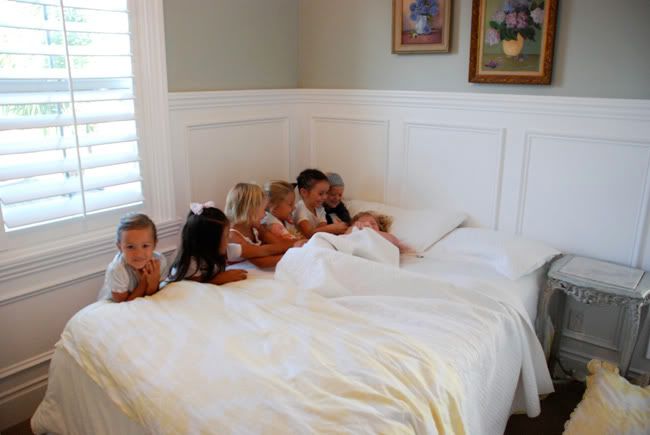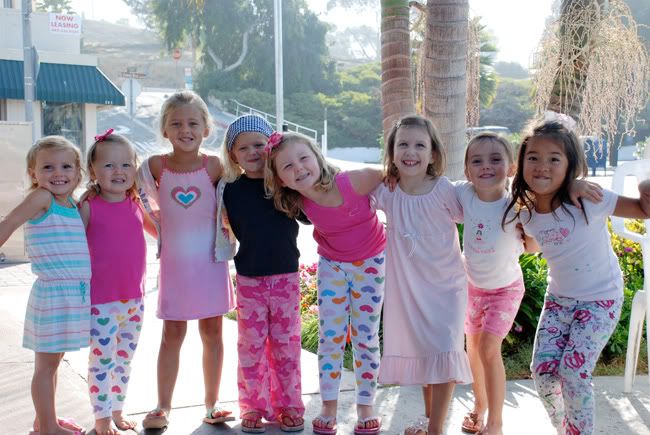 To Build-A-Bear and Ruby's with mom:
Birthday Dinner prepared by her Dad: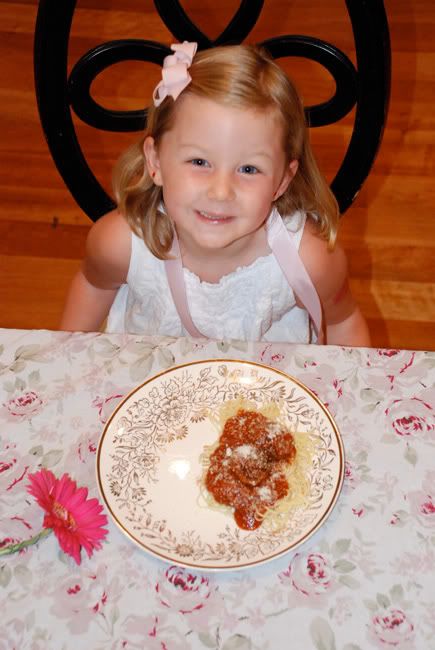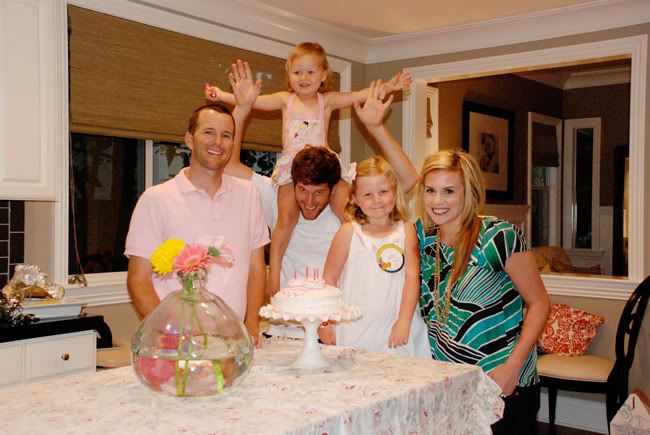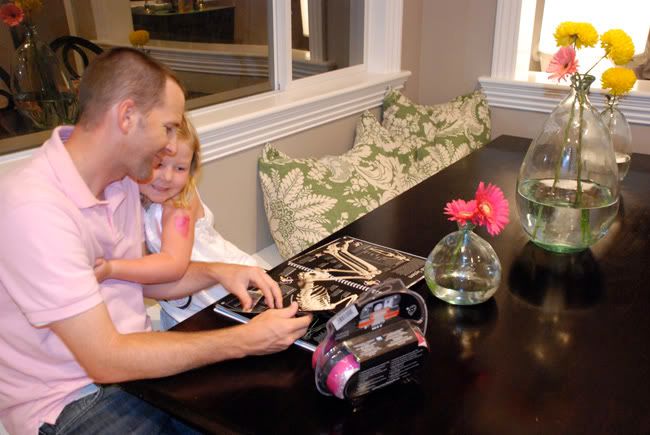 Our Elle is now 5 years old! I can't believe it. For her birthday we did a surprise kidnap breakfast to the donut shop. 7 of her little friends showed up at our house at 7:45am in their pajamas. We then snuck into Elle's room and they tickled her to wake her up. I think I was more excited than she was. It was too cute. Then off we all went in our pajamas to Surfin' Donuts for donuts (mostly sprinkled), orange juice, chocolate milk, and opening gifts. Such a cute group of girls.
Elle and I then headed off to the mall to build-a-bear where she chose a Hannah Montana Bear (of course) that she dressed and named "Sparkles" and then to lunch at Ruby's. And the main excitement of the afternoon was her request (which I granted) of riding the glass elevator up and down 5 times. So simple but made her soooo happy! It was so fun just having the 2 of us together. Loved it.
She was able to choose anything she wanted for dinner. Spaghetti and homemade sauce and meatballs were her choice. This is where Jon comes in. HE DID THE WHOLE THING. The shopping, the cooking, the setting up. He even made her a two tiered cake with a heart on top and decorated it with pink frosting and a crown. I did not even pop my head into that kitchen once. True love, I tell you! Elle then got to eat it all up on our VERY SPECIAL and VERY FANCY 'Happy Birthday' plate. Aunt Shea and Uncle Syd even stopped by for cake and to drop off a gift to her.
And to top the night off, Elle received her main gift...something she has been asking for, for a very long time. Her only gift request has been to get a book about what is inside of our bodies. She LOVES that stuff. And let me say, Jon did not disappoint on this one. He found the perfect book and spent an hour going through it with her after dinner.
At the end of the night I snuggled in bed with her and asked her what her favorite part of the day was...the party, the sparkly bear, the new shiny book...
and this is what she said (for real) as she snuggled up to me sucking her thumb, "the best part mama, was spending time with you".
Oh, how I love my Ellers. Happy 5th Birthday, sweet girl.