Friday, July 30, 2010
Elle and her friends made Gwen a mermaid tail in the sand. Gwen loved it so much that when she came home from the beach she announced that she is going to be a mermaid for Halloween.
Elle spent a lot of her day on a boogie board. She informed me that a fun mom would boogie board with her. She is amazingly talented in the art of manipulation.
I want to be a fun mom...
It made me second guess my decision until I felt how cold the water was. I just couldn't do it.
So now it's official.
Amy McGee is NOT a "fun mom".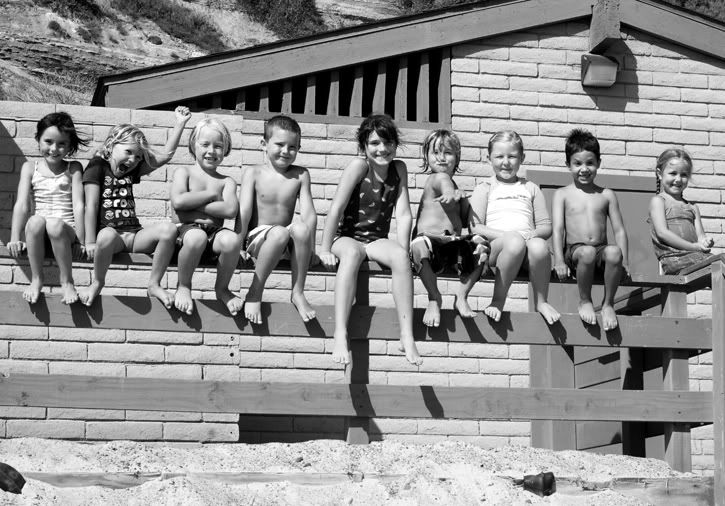 We went to the beach again yesterday. My kids played for hours in the sand with their friends and never once told me they were bored. That is heaven. How cute are these kids sitting up on that fence without a care in the world? Such a cute group of friends. They had quite a busy schedule which included standing on this fence and jumping into the sand over and over again, boogie boarding, crab collecting, waving to the train every time it passed and of course 2 runs to the snack shack for ring pops and icees. This is what summer is all about.