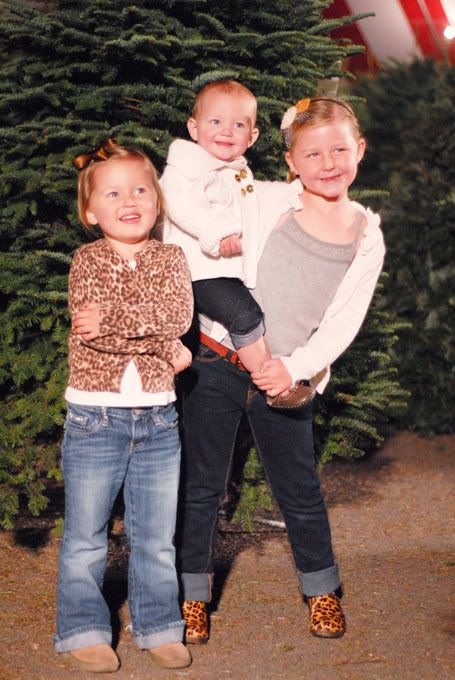 We made our yearly trek to the local Christmas tree lot last night. The girls were beyond excited. We've gone to the same one for the past 6 years. Elle and Gwen have the routine down now. They play hide-and-seek in the rows of trees, look for candy canes and I of course always make them pose for pictures. Lily was able to join in on the fun last night too. She was so cute wandering around all the tall trees. We found a perfect tree and let the girls stay up way too late decorating it.
( i love these little girls. those smiles are so sweet. and i love that they were smiling at their daddy who was making them laugh for me while i took the picture)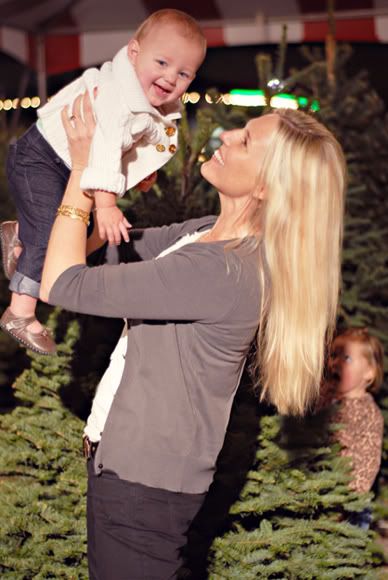 In other McGee family news - today is my 36th Birthday. Elle ran into my room this morning and said, "mom! get up! gwen is throwing all of the Christmas ornaments around downstairs" (totally believable - she's our wild-child :) I ran down the stairs and found Jon with all three girls in the kitchen singing happy birthday. He woke the girls up early (without me knowing) and drove them all in their pj's to the bagel shack to get me my favorite breakfast bagel. They had a candle in it and everything for me to blow out. It was so cute and the best birthday party ever. Elle and Gwen were especially excited because Jon let them get chocolate milk because it was "a party". I've had a happy life but I must say that I have never been as happy as I am these days. Here's to another 36 years (and then some)!