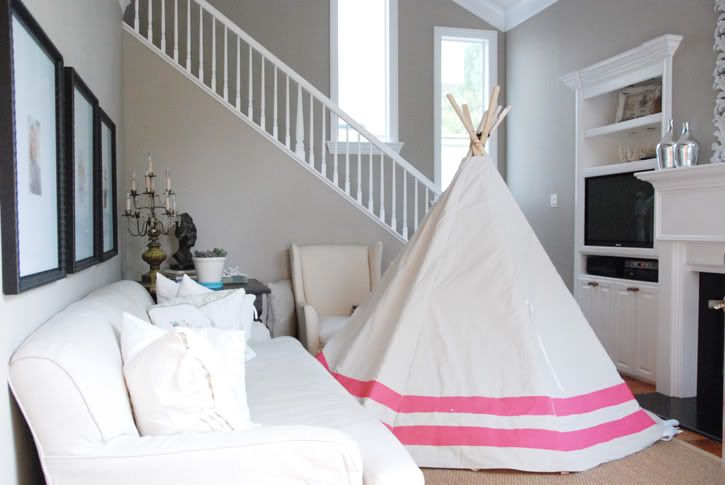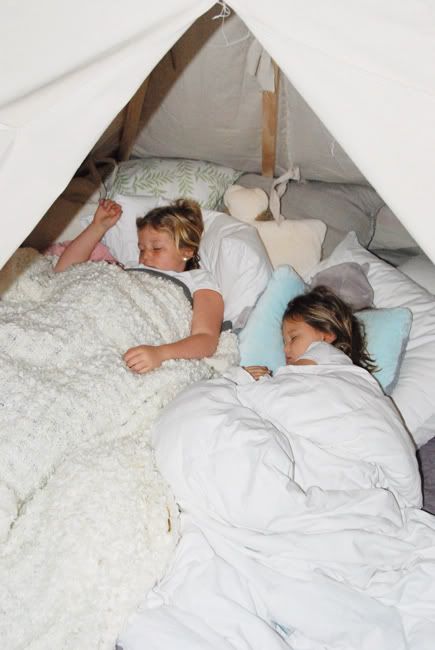 On Christmas morning after the girls had received all of their gifts and were playing with their dolls, Jon and I asked them to go get something in the garage for us.
We then heard their happy screams.
Santa had left them their very own teepee all set up and decked out in Christmas lights. It was pretty magical. I had envisioned it in the family room for when they came down the stairs on Christmas morning but as you can see I frequently forget how little that room is. The teepee takes the whole space up completely!
The girls were in heaven with it and this weekend they begged to bring it inside for a sleepover.
We set it all up for them and had the flap open towards the TV so they could fall asleep watching movies.
Since there is no school today that gave the girls a 3rd night in a row to sleep in it. I snuck downstairs this morning and took pictures.
Soo much fun.