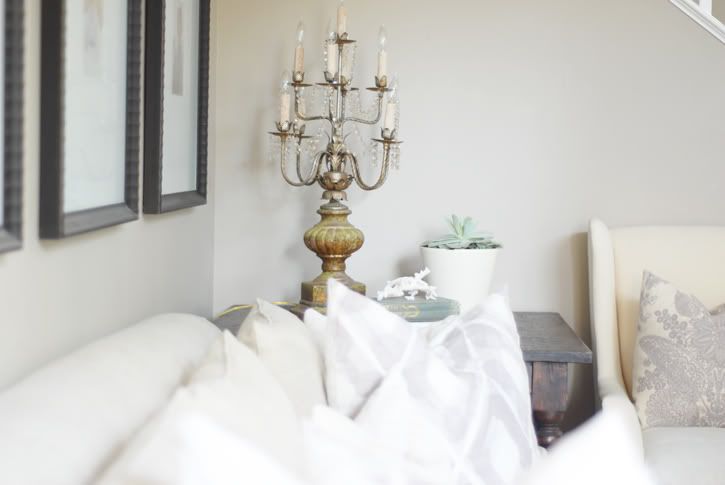 I had to add this picture with my crazy gwenners in it. She was watching Beverly Hills Chihuahua when I was taking pictures...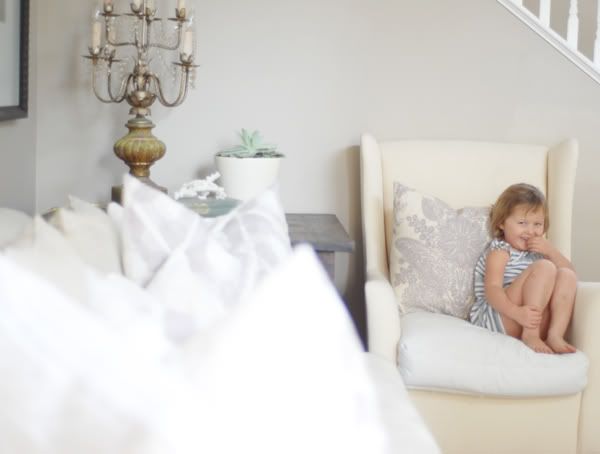 I always hated our sofa in the family room. The day it arrived, years ago, I hated it. It came the wrong color and and with the cushions sewn in. I tried to return it for weeks but since it was "custom" they said no - they were allowed a 20% dye-lot gradient. It was more like a 100% gradient mix up but the answer was still, No. Nice. It was really ugly. I put up with it for too many years and then I came up with a plan. We didn't "need" a new sofa and so I felt frivolous getting another one. I then proposed to Jon if I sold the one we had and made the rest of the money myself I could then get a new one. One that I REALLY liked. My old sofa sold in one day on Craigslist. The rest of the money I came up with by selling other random things on Craigslist. Jon even threw in a few surfboards he didn't use anymore to add to my "frivolous couch fund". Just before Christmas and timed perfectly with Restoration Hardware's big sale I had enough money to buy my new sofa. To say that I love it would be an understatement. It's slipcovered in linen and slouchy and the depth is unreal. It is everything I wanted.
The room is definitely not finished. The chair on the side is waiting for a linen slipcover. The pictures are still at the height of our old sofa so they are a little high and need to be moved to the left as well. I would like a round table for the chandelier lamp...something more rustic but this table was in our garage from Jon's old office and will fill the void until I can come up with more funds. The lamp I found at a little boutique in Redondo Beach and fell in love. It's super old and I couldn't get it out of my head. A little much? Perhaps - but I love it.