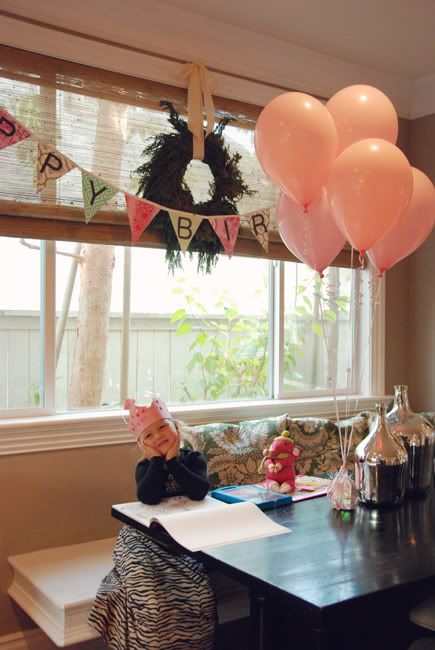 Today is my Gwennie's 5th Birthday. She had a Christmas performance at preschool which was fun and then when we were driving home I told her that the Birthday Fairy had visited our home. She could barely sit still she was so excited in the car. I put balloons, our birthday banner, a little pink stuffed elephant, and 2 coloring books out. It was so simple but she was BEYOND excited when she walked in the house. Her birthday crown from school today is my favorite part. Tonight for dinner she got to have a daddy-daughter date. We told her she could choose any place she wanted to go. She quickly said, "I want to go to the cake store that has stuffed animals". I was stumped. Jon figured it out...The Cheesecake Factory. She always admires those little teddy bears in the glass case in the front of the restaurant. Very Cute.
I have a feeling Jon may let her choose one tonight.
I love you my sweet, funny, smart and beautiful little girl.
Happy 5th Birthday, Gwen!!