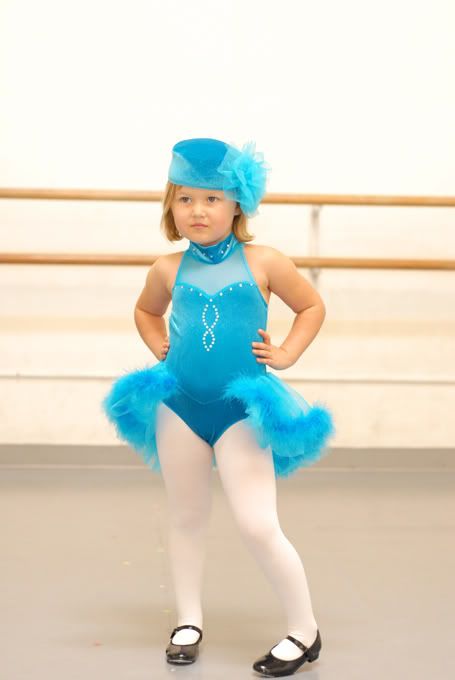 As you can imagine, Gwen was over the moon with excitement the day her tap dancing costume arrived. It's so cute on her. All she keeps telling me is "mom, you want to see my maxie ford?" I die.
I think I learned the maxie ford step when I was her same age.
She had a dress rehearsal in her class on Friday. Her eyes were glued on me during the entire dance making sure I caught every move. It was so cute. I love that part of being a mom. They're soo excited to show you everything. I made sure I made a big deal about the whole dance and of course how cute she looked. And what did I tell her I loved the best out of the whole routine...? The maxie ford steps of course.